Shuster & Company, PC provides a wide range of forensic accounting services to individuals, businesses, and the legal community. Our forensic accounting experts are experienced in identifying, collecting, analyzing and interpreting financial and accounting data and information; applying the relevant data and information to a legal dispute or issue, and rendering an opinion. Our insight, investigative skills, document and database control, analytical abilities, forensic accounting and reporting experience, expert testimony experience and report-writing capabilities have assisted our clients in various cases – including family law and divorce support, economic damages analysis, financial fraud, and criminal investigations. Our staff includes some of the most experienced forensic accountants in the industry.
Our professional forensic accounting services include: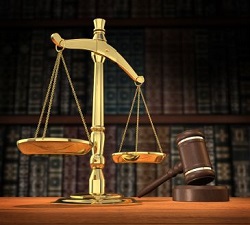 Litigation Support
Shuster & Company, PC has a track record of helping counsel unravel challenging financial and economic issues in disputes. We provide valuable insight and clarity, helping our clients during every stage of a contested matter, from early case assessment and discovery to case strategy, damages analysis and settlement services. Shuster & Company, PC helps either plaintiffs or defendants.
Family Law and Divorce Support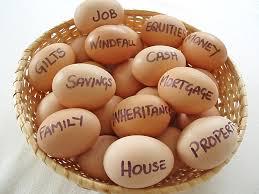 Shuster & Company, PC has provided expert witness testimony, business valuations and forensic accounting in numerous family law matters including spousal and child support, property valuation, asset tracing, characterization and division. As experts providing family law and divorce support, we simplify complex income and property accounting issues so that attorneys and non-accountants can easily understand them.
Request information about Family Law and Divorce Support below
Fraud Investigation and Deterrence Consulting
Our Fraud Investigation & Dispute professionals can help you address the challenges and risks of doing business in today's environment.
We help companies find ways to manage risk, investigate alleged misconduct, and measure the financial implications of disputes. With experience across multiple industries, Shuster & Company, PC has the knowledge and experience with forensic accountants that today's companies need.
We investigate unusual financial activity, perform electronic evidence discovery, and review financial reports — all with the sensitivity and urgency you require. And Shuster & Company, PC can provide expert witness testimony as necessary to explain our findings.
Request information about Fraud Investigation and Deterrence Consulting below
Lease Review Services
Shuster & Company, PC is a provider of lease review services (also known as rent reviews, CAM reviews or escalation reviews) for tenants. We focus on the analysis of commercial real estate leases and conducting lease reviews of rent, operating expenses, common area maintenance (CAM) expenses and real estate taxes to identify potential financial savings on behalf of forensic accounting tenants.
Many leases have wording that provide tenants with "audit rights" or "inspection rights" to analyze the landlord's accounting records and perform a lease review. Companies that utilize these rights properly are much less likely to incur overcharges made by their landlord. Through the lease review process, we can identify if errors and overcharges have occurred, which may allow tenants to recoup monies they may have already overpaid.
Assisting Claims Adjusters
Shuster & Company, PC assists insurers, claimants and their advisers in determining the value of a claim. Working collectively with claim adjusters, our experienced team will evaluate financial documentation, and investigate pertinent events and circumstances to provide a factual and supported loss analysis.
We have worked with insurers, lawyers, and others to calculate the value of a claim arising from:
Business Interruption
Inventory Loss
Extra Expense
Lost Earnings / Profits
Subrogation
Product Liability
General Liability
Malpractice
Our experts have worked in tandem with attorneys and insurance companies on numerous litigations, and have used the latest technology to organize and analyze produced documents. We compare activities performed by the professionals to applicable professional standards and practices to identify areas of compliance and non-compliance.
Information Request for Services Listed Above